News
New Longer Consultation sessions for you!
Alongside the arrival of our new Vet, we have been able to make some EXCITING changes to be able to offer you:
We now have 2 well-equipped and spacious Consultation Rooms with air conditioning.
We now run 9 Nurse Clinic sessions per week to treat minor ailments and provide preventative healthcare.
We have increased our Consulting times (see left), and can offer later mornings, earlier afternoons and 2 Vets now consulting in our popular evening surgery.
We also have a new Receptionist expanding our team in the next few weeks (some of you may have met her as she was here for a short time before having some surgery - once met, never forgotten!). This means we can deal with your phone call or query faster than ever before.
New product for multicat households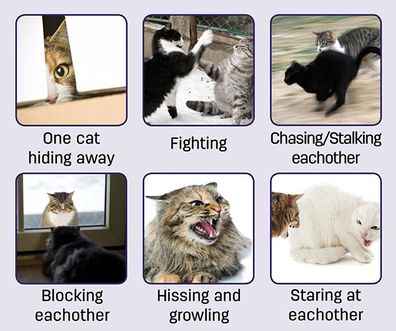 Cats sharing a home does not always make for happy cats - 20-30% of households with more than one cat have experienced tension and conflict between their cats. There is FINALLY a solution for this. Feliway Friends is proven to help decrease the intensity and frequency of signs of tension in the home. Pop in to see us or click here to find out more http://www.feliway.com/uk/New-Feliway-Friends#Feli...
A new strain of viral haemorrhagic disease has been identified in the UK.
VHD has two strains, RHD1 and RHD2. RHD1 has long been established in the UK, kills quickly and has a 100 per cent mortality rate, whereas RHD2 is an emerging strain that kills slowly, has a mortality rate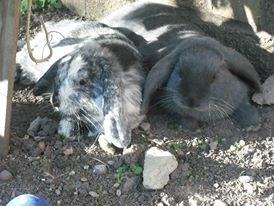 between 20 and 50 per cent and also kills baby rabbits. (Richard Saunders, veterinary advisor for the Rabbit Welfare Association and Fund)

The following links provide further information for rabbit owners :
http://therabbitvet.com/…/vhd-rhd-2-update-rabbit-haemorrha… http://www.vettimes.co.uk/…/vets-advised-about-rab...

There is now a vaccination available for the RVHD2, this does require a special import certificate to allow us to stock it for our rabbit owners. We strongly recommend vaccinating against both strains of the RVHD and also Myxomatosis, the vaccine protocol is to administer the combined vaccine (RVHD1 & Myxomatosis) 2 weeks apart from the RVHD2.

If you would like further information or to arrange an appointment for vaccinations please contact the surgery.
Press release from MSD Animal Health on the tick related Babesia cases in the UK.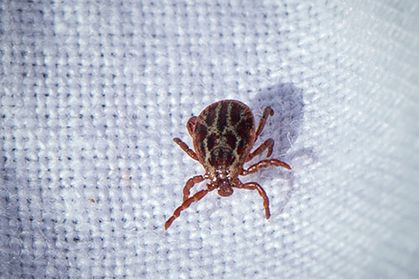 New tick-borne disease in dogs, canine babesiosis, found in the UK

Scientists at University of Bristol conducting the Big Tick Project say recent confirmed cases of Babesia canis in four dogs in Essex that had not travelled abroad, have increased the need for surveillance of tick-borne disease in the UK.

Launched last year, the Big Tick Project has become the largest-ever veterinary study of ticks and tick-borne disease in the UK, if not worldwide. In addition to the potential for tick mapping and greater understanding about what is perceived to be a rise in the risks to dogs and people from Lyme Disease, the emergence in four dogs in Essex of babesiosis, a life-threatening disease transmitted to dogs by infected ticks usually found in Europe, has highlighted the need for a major investigation on the scale of the Big Tick Project, says Professor Wall. Professor Wall says: "The recent Babesia cases in Essex are of huge significance. The fact that we now appear to have established populations of the tick Dermacentor reticulatus acting as vectors of the introduced pathogen Babesia canis is a new and important development and a major concern for animal health. It clearly demonstrates the potential dangers from the inadvertent introduction of novel disease pathogens if vigilance and surveillance are not maintained."

Dog owner Hollie Wilson's dream French holiday with husband Craig and two dogs Olive and Badger turned into a nightmare when Olive, a pointer, was bitten by a tick. Within days, Olive's condition had deteriorated and it was clear that she was becoming seriously unwell. On arrival back in the UK, the Wilson's rushed their dog to their vet and after extensive tests, canine babesiosis, suspected by the vet on duty that day who had seen the disease in her native Poland, was confirmed.

Hollie says: "Her gums were completely white and she was anaemic. The race was on to find the recommended drug treatment and there was a lot of ringing round before she could finally be treated.

"I can honestly say without all the help from our vets, Olive would not be here today. It was due to their persistence in finding she had babesiosis and how Olive was treated so quickly, that she has made a full recovery.

"Looking back, losing Olive to babesiosis would have been heart-breaking.

"Back then, I probably wasn't aware so much of the risks of tick-borne disease before all this happened and was probably a bit naive as to where these risks were found. However I am most definitely aware of the dangers carried by ticks now!

"I think my message is to talk to your vet and find a tick treatment that is effective for your dog and ensure you use it on a regular basis as you never know which tick is infected. Although Lyme disease is well documented I am all too well aware now of the risk of other diseases that can be life threatening such as babesiosis. Seeing the disease being carried in ticks in the UK is extremely worryingly as a dog owner and more needs to be done through campaigns such as The Big Tick Project to raise awareness."

What are the symptoms of Babesia Canis?

Symptoms of babesiosis can range from mild to severe and include lethargy, lack of appetite, fever, anaemia, pale gums, an enlarged abdomen, weight loss and jaundice. If your dog has or had ticks and you are concerned for the health of your dog, please contact a vet immediately.

Detecting ticks

Check your pets's skin on its head first (around the mouth and ears, behind ears and on its neck), then work your way down its forelegs and the rest of its body, searching for any lumps on the skin surface.

If you find a lump:
• Part the hair and look at it more closely (with the help of a magnifying glass, if necessary)
• The place where the tick attaches may or may not be painful and there may be skin swelling - It is distinguished from other skin swellings and growths because close scrutiny can reveal the tick's legs at the level of the skin.
What to do if you find a tick

When attempting to remove a tick avoid handling the parasite directly. Wear gloves and dispose of ticks hygienically so they cannot re-attach themselves or lay eggs.

If you find a tick on your pet's skin:
• The aim is to remove the whole tick, including its mouthparts without squeezing the tick's body
• Use a specially designed hook or scoop with a narrow slot that traps the tick's mouthparts
• Slide the hook under the tick at skin level so as to grip the head of the tick, ensure that the hook is not entangled
• Scoop out the tick – rotating the hook around the tick's head may help dislodge the mouthparts before removal
• Flush the tick down the lavatory (or sink - with hot water)

Do not attempt to burn, cut or pull the tick off with your fingers
- Buy a tick removal tool and keep it in your pet first-aid box
- If in doubt, take your pet to the vet

How to protect your dog from Ticks and tick borne disease

To reduce the risk associated with ticks on dogs, veterinary surgeons have innovative and convenient treatments that are only available on prescription. The options available to protect dogs against ticks include spot-ons , sprays, collars and oral chewable formulations. For best advice on how to remove a tick correctly from your pet please speak to your vet.

For more information please contact us .