Unbeatable Pet Care Services in Highbridge
Count on Bridget Vet Ltd for a huge variety of quality pet care services. Our highly-skilled team handles everything from vaccinations and worming to pet passports, micro-chipping, and much more.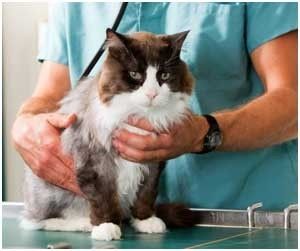 Vaccinations
It's never been easier to ensure that your animals are properly vaccinated. We actively encourage regular vaccination for pets to ensure they stay safe whatever their lifestyle brings. Our preventative courses are available for:
Dog Vaccinations
We recommend that puppies are vaccinated from 6- 8 weeks of age with a 4 week gap between first and second vaccinations , and annually thereafter.This has recently changed due to the development of a new leptospirosis vaccination.

Our basic vaccination course covers:
Distemper
Hepatitis
Parvovirus
Leptospirosis
Bridget Vet Ltd also provide additional vaccinations for bordetella bronchiseptica (kennel cough): contrary to popular belief, this isn't just a threat to kennelled dogs.
Cat Vaccinations
Kittens should be vaccinated at 9 and 12 weeks, and annually thereafter. We provide vaccines that cover cat flu viruses and enteritis, as well as an option for feline leukaemia virus. We highly advise the full vaccination for most kittens, but depending on your pet's lifestyle, less coverage is occasionally suitable.
Rabbit Vaccinations
An annual vaccination is available for rabbits, offering an extremely cost-efficient way to protect your pet against myxomatosis and viral hemorrhagic disease, both of which rapidly lead to fatalities.
Handy Pet Passports
There's no need to panic when you're travelling with pets. Mrs Parry is a qualified OV, which enables her to issue pet passports. Please note that animals must acquire a rabies vaccination and microchip prior to travel. Call or visit us today for full details.
Pet Worming Solutions
Our practice policy is to worm adult cats and dogs on a three-month basis. Puppies and kittens should be wormed monthly from the time of vaccination until they reach six months of age.

Count on us to help you remember when it's time to take action. We have a convenient text reminder system available. All we need is your mobile phone number – the rest is a cinch.
Flea Products
Never fear when it comes to fleas. We stock a range of prescription-level flea treatments. We offer a free flea check with a vet to be able to discuss your pet's flea treatment needs. We're always happy to offer advice on suitable products, so drop by the surgery today to see what options we carry for your pet.
Protect Your Pet with Micro-Chipping
We strongly advise micro-chipping for dogs and cats as it provides a permanent means of identification that quickly reunites you with your animal in the event of loss or injury. From April 2016 all dogs in England must be microchipped by law.
No-Stress Neutering
Let us take the stress out of neutering your pet. The timescale for neutering dogs is a matter of personal preference. We neuter from six months of age and prior to a bitch's first season. Call us today to discuss the pros and cons of neutering, depending on the breed and temperament of your animal.

We actively encourage the neutering of cats starting from four months of age to prevent unwanted kittens that often become stray. Neutering male cats also reduces wandering and fighting, which can often lead to adverse health issues.

Rabbits can also be neutered from four months of age. Neutering your pet prevents unexpected babies and decreases aggression, as well as urine spraying. Moreover, it is important to spay female rabbits to prevent the development of uterine cancer, which is common in rabbits aged four years and older.
We are happy to supply a written presecription for Veterinary medicines for animals under our care if required, and when appropriate. We will need to see your pet on a regular basis (at the discretion of the case Veterinary Surgeon). There will be a charge for this service. Please contact the surgery for further advice.
Knowledgeable Nutrition Guidance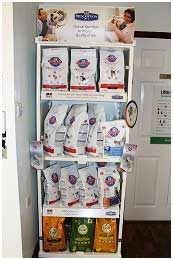 We know that good nutrition is extremely important, especially in growing animals. To give your pets the best, we stock the Hills Vet Essentials range: premium nourishment that provides your dogs and cats with a balanced, highly-nutritious diet.

Good nutrition is equally important for fibrevores to maintain healthy gut functions. This is why we also stock Burgess Excel for rabbits and guinea pigs.

Contact Bridge Veterinary Surgery on 08000 257 654 to find out more about the wide variety of premium pet care options we provide. Alternatively we are available at info@bridge-veterinary-surgery.co.uk to arrange a non urgent appointment for your beloved animal.